About New Beginnings Ministries of Peoria
Our story began with Elder Martin Johnson accepting the call of God to pastor in December of 2002. Since Pastor Johnson communed with God, he gained the guidance he sought. As a result, he received the vision for New Beginnings Ministries of Peoria. This vision formed the basis of a ministry that would call people of God to the next level. God then provided Pastor Johnson with the name, New Beginnings Ministries of Peoria. Under God's guidance, this ministry "equips and empowers the people of God in winning the world to Christ." In fact, God led Pastor Johnson and New Beginnings Ministries of Peoria co-founder and co-Pastor Elder Lisa Johnson, affectionately known as First Lady Lisa, to their first place of worship at 8900 N Industrial Road. Then, the ministry first opened its doors under direction from God on February 9, 2003.
Though a period of transition transpired, the New Beginnings Ministries now resides at 3201 N.E. Madison Avenue. The New Beginnings Ministries family marched into their current home on July 9, 2006. Our ministry has been "shouting for joy in victory and putting the devil under our feet" ever since. Furthermore, God has led our ministry to make a difference in the lives of the community we serve. Consequently, we make an impact felt all over Peoria for the Body of Christ. The spirit of the Lord shows up and shows out in each service, breaking yokes and setting souls free. Our Pastors fulfill the ministry's vision through holistic teaching to a growing number of believers every day. Therefore, we continue to baptize souls in the name of Jesus Christ and fill them with the Holy Ghost.
About Pastor Martin Johnson
Pastor Martin Johnson is the founder and Senior Pastor of New Beginnings Ministries of Peoria. He is a dedicated servant of Jesus Christ that serves with valor, authority, insight, caring, and the affectionate touch of a good shepherd. His ministry has been largely birthed on love and compassion in helping to make a difference in the lives of people. He has a genuine passion in ministering to the marginalized. His practical preaching and teaching of the gospel message has enabled him to cross social and economic barriers in ministering the word of reconciliation.
Pastor Johnson is committed to serving his community with the Love of Christ and challenges others as well. He serves on various community and city leadership teams within the city. Through his deep conviction, he is a crusader in challenging other pastors to become more community minded in their ministry approach. He shares candidly about the challenges the local church faces in today's community and provides spiritual, solution-driven responses to matters of social inequality and political injustice with cultural sensitivity.
Pastor Johnson is an alumnus of Aenon Bible College, Moody Bible College, and Liberty University. He has successfully retired from the United States Air Force after serving honorably for 29 years with numerous awards and medals.
In addition to being married to his one and only, Pastor Lisa, he cherishes his three children, Tavis, Martez and Tia Johnson.
About Co-Pastor Lisa Johnson
First Lady Lisa began her public ministry in January 2002. Whenever she gets the call, she teaches and preaches the word of God. She serves as an ordained minister under the leadership of her husband, Pastor Martin Johnson. In addition, she emphasizes the same principles of praise, faith and family as a co-founder of New Beginnings Ministries of Peoria. Known for her 'down-to-earth' personality and love of laughter, Lady Lisa allows those qualities to guide her into the unique ministry that God has called her to… being herself in God!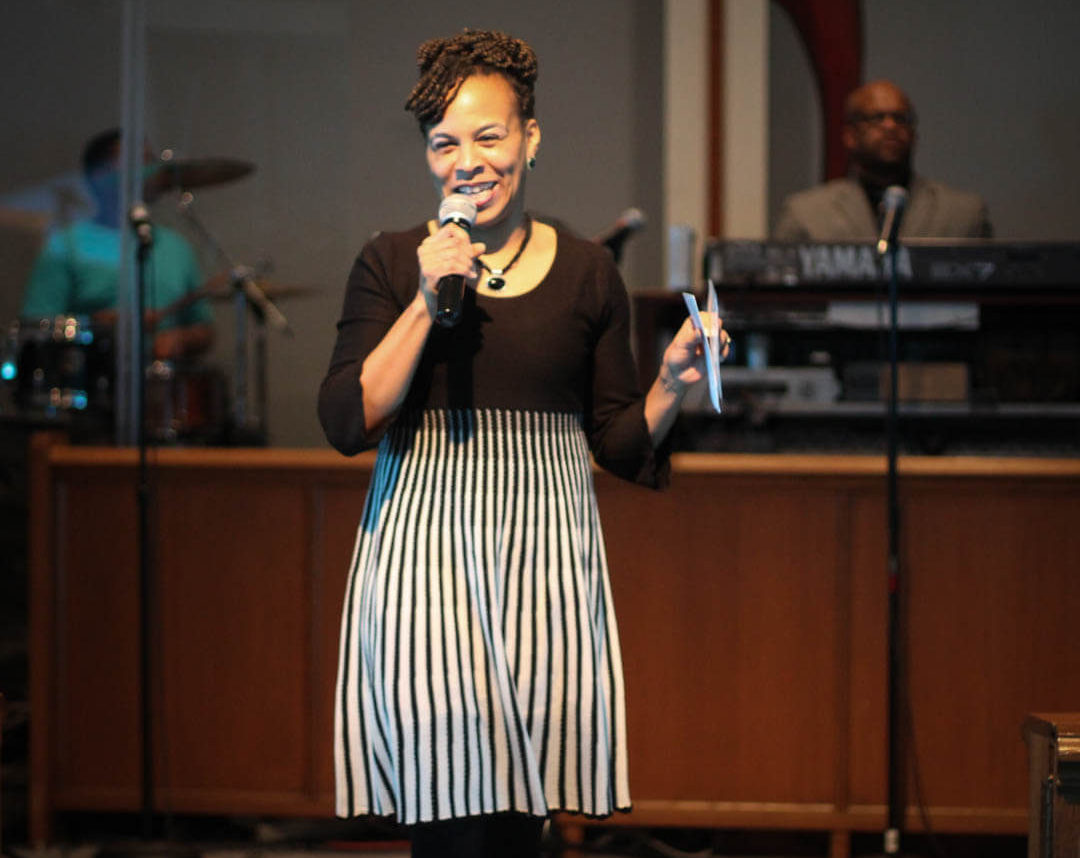 She enjoys imparting to others truths from the word of God that helps them to understand their position in Christ. Some of her favorite scripture quotes include:
A joyful heart is good medicine, (Prov 17:22a)
A joyful heart makes a cheerful face, (Prov 15:13a)
First Lady Lisa currently works as a computer programmer. She is closing in on a Bachelor of Arts degree in Business Management-Religious Studies from Liberty University. In addition, she gained her ministerial degree from Aenon Bible College and is an alumnus of Illinois Central College. However, First Lady Lisa believes her first calling is her husband and three children. She serves as an avid soccer mom, encouraging her children to fulfill God's destiny for them. She proudly assists her children to serve faithfully in the New Beginnings Ministries of Peoria youth ministry.